SPECIALS:
(patience while it loads);
PAST EVENTS/WORKSHOPS
We mix it up. We love workshops, and events for expanding our knowledge of the many facets of yoga, ayurveda, kirtan, paddleouts, art and asana clinics, presentations and meditations, and sound healing.
Would you'd like to rent the studio for your event? Call: (631) 355-1855
PAST AND ONGOING
COLLAGE MAKING
Spread all over the floor we picked a palette and pasted away!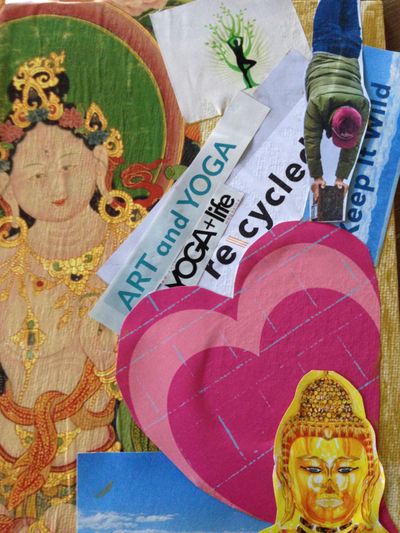 VISIONS on NEW YEARS DAY
The New Year was celebrated with a visionary yoga class lead by Abby, followed by a creative session of intention setting vision boards.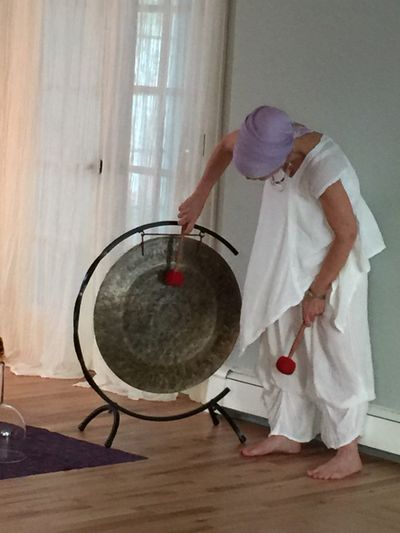 SOUNDSCAPES with MIRABAI MOON
It was a restorative evening of deep sound and vibration that resonated in the soul. We all left with the vibrations resonating from within.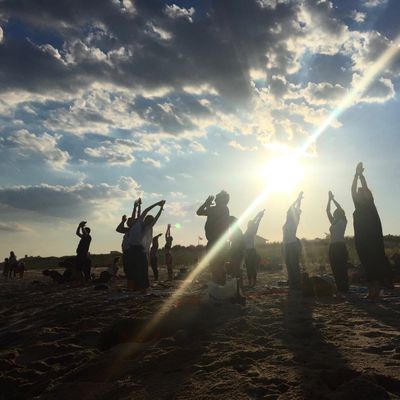 SUMMER SOLSTICE
On June 21st we meet, 108 steps East of Rogers Beach to celebrate the longest day of the year. Together we practiced 108 sun salutations, sat by the fire, hula-hooped and celebrated the sunset.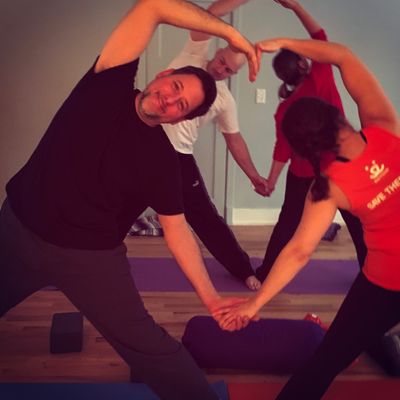 VALENTINES SYNERGY YOGA
Yoga made more fun with a partner, chocolate, wine-tasting, art opening!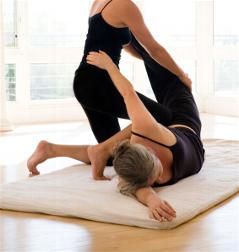 THAI TASTER DAY
Students were able to get a taste of Thai Massage, in mini-sessions. Many signed on for full Thai Massage sessions after.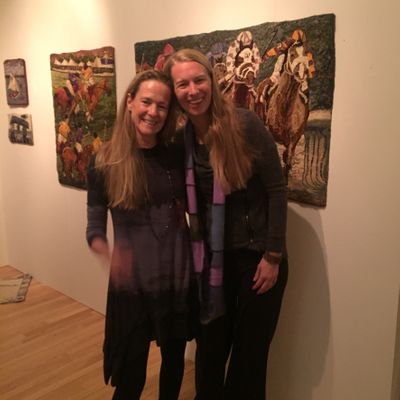 TEXTILE ART OPENING
Abby and Jesse always having a nice time, and celebrated Abbys labors of love in a medum called "rug hooking" These were not like your grandma used to Hook rugs. No, more like fiber-paintings. Ask Abby to show you her body of work. You wont believe! (another lifetime ;))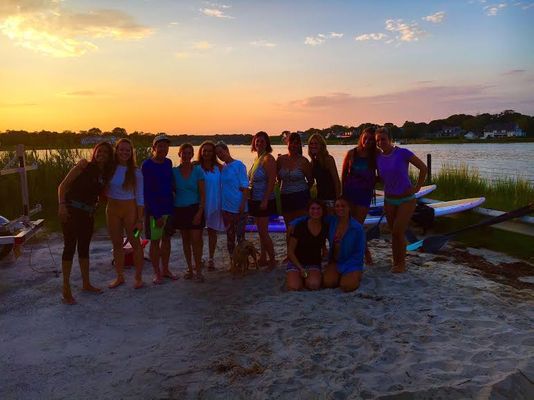 LABOR DAY FULLMOON SUP PADDLEOUT
Denizzie and Sherman Kearns led us out on the waters of Quantuck Bay for a sunset paddle. As we floated, we watched the beautiful red, full moon rise for a few moments of letting go. An incredible evening, and annual event!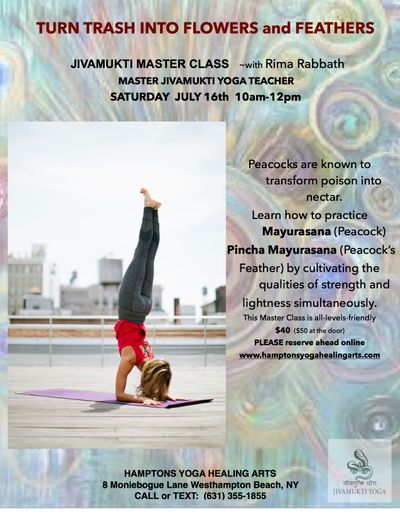 "TURN TRASH to TREASURE" ~Rima Rabbath
This Jivamukti Master Class focused on turning the garbage in our life into flowers and feathers like Mayurasana and Peacock, who is fierce and loving. Rima gave a layered class filled with challenging poses, partner work, and enlightenment. Thank you Rima!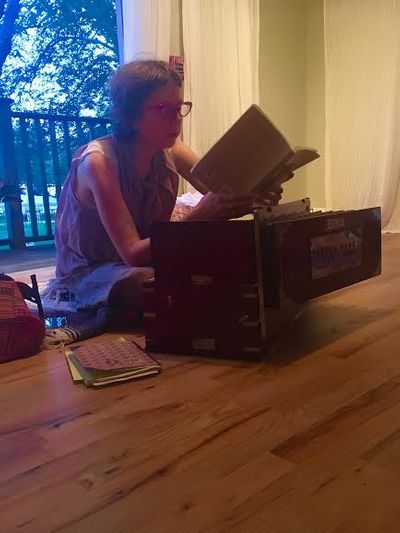 RUTH LAUER MANENTI ~ "Fell Into Her Hands"
The beloved Lady Ruth, Abby's mentor for her Jivamukti Yoga 800 hour apprenticeship, joined us for a weekend of inspiration with her Friday evening satsang discussion, her new book: "Fell in Her Hands", and master class.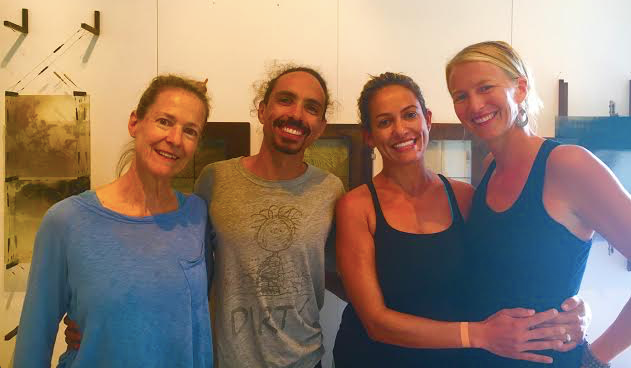 JULES FEBRE Science of Perception
Jules lead us in a strong asana class which brought us together to explore the Science of Perception with Emily Wright. This intensive workshop focused on implicit bias within ourselves, our community, and our world. Thank you both!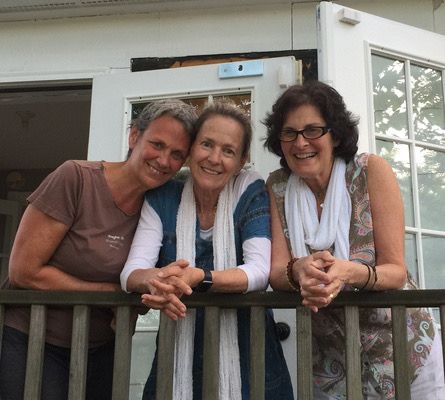 SOUND HEALING RESTORED US
Julie Kirkpatrick and Donna Nesturk gave us a rejuvenating sound healing experience in restorative yoga, followed by an art reception displaying Julie's creative collages.