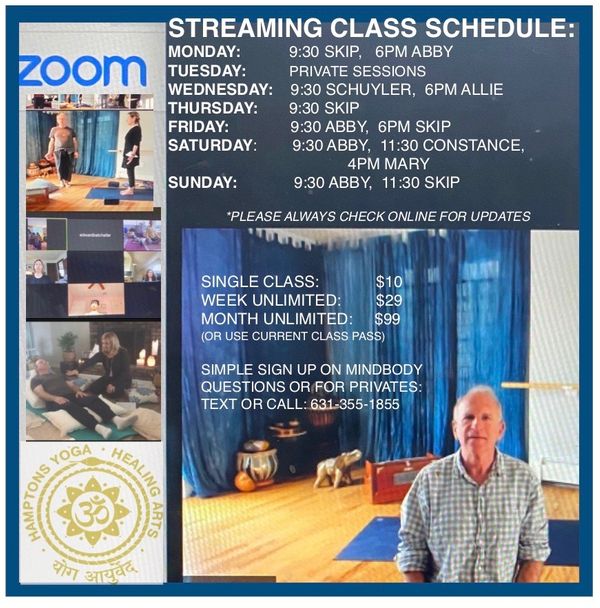 1 WEEK UNLIMITED STREAM CLASSES: $29 BUY NOW
1 MONTH UNLIMITED STREAM CLASSES : $99 BUY NOW
SUMMER 2020:
3 MONTHS UNLIMITED TBD upon COVID VIRUS
1 YEAR UNLIMITED: TBD upon COVID VIRUS . This pass includes a private session, and ICP, and a guest pass. Free mat storage.
On Hold:
MONTHLY UNLIMITED MEMBERSHIP (auto-pay): $140. This pass includes a complimentary ICP (In Class Private)!
MONTHLY UNLIMITED EVENINGS (auto-pay) : $69 This pass includes 1 guest pass for any friend.
Private Yoga : OneonOne, Bachelorettes, Beach, Corporate, any special occasions, one-on-one, you name it, $150 (studio) and up(we come to you too!): TEXT: 631-355-1855.