ART ATRIUM
Art at the Studio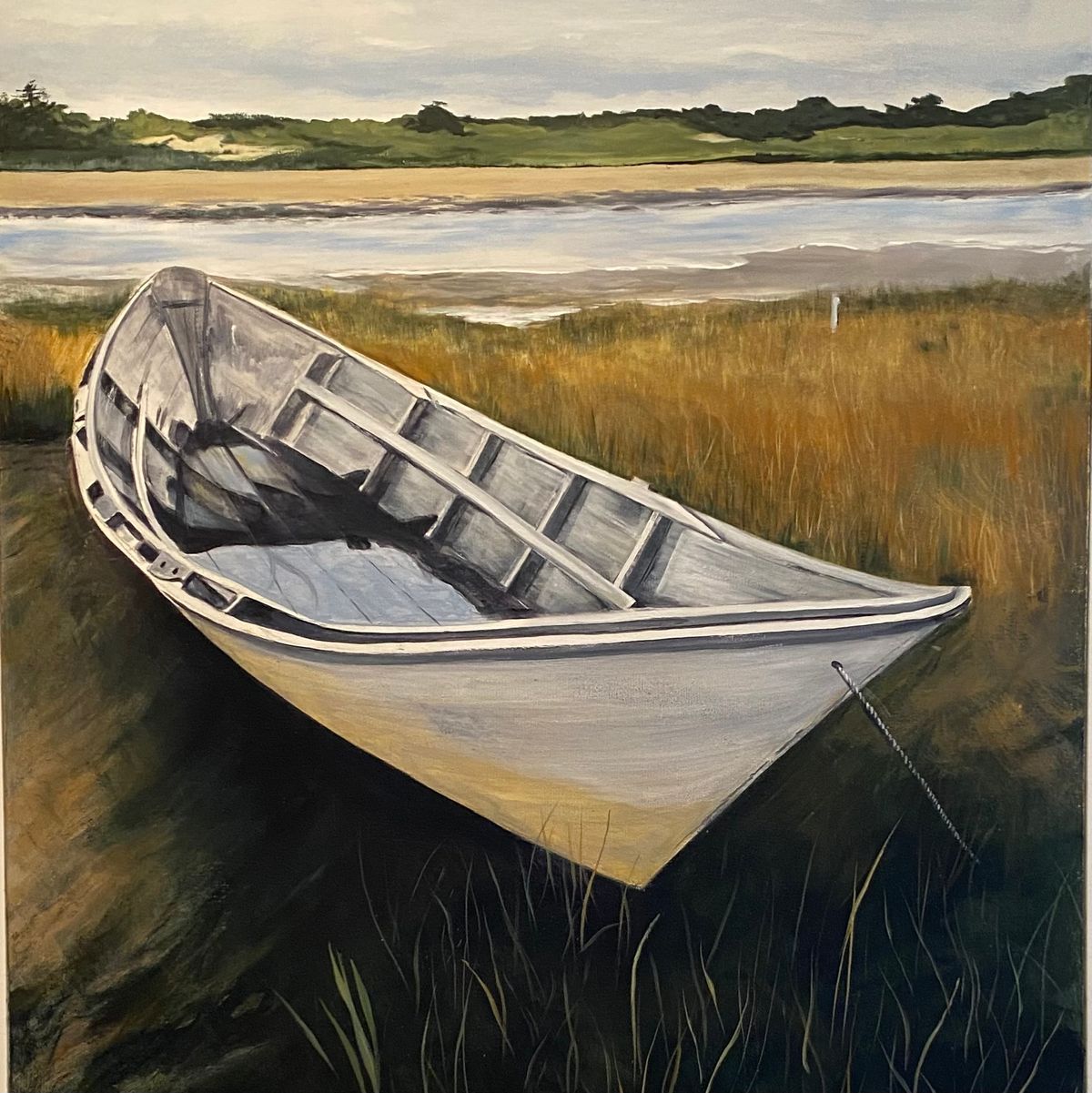 Skiff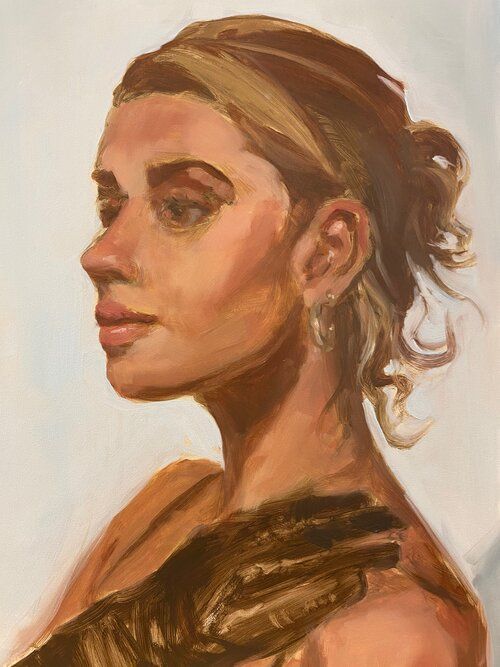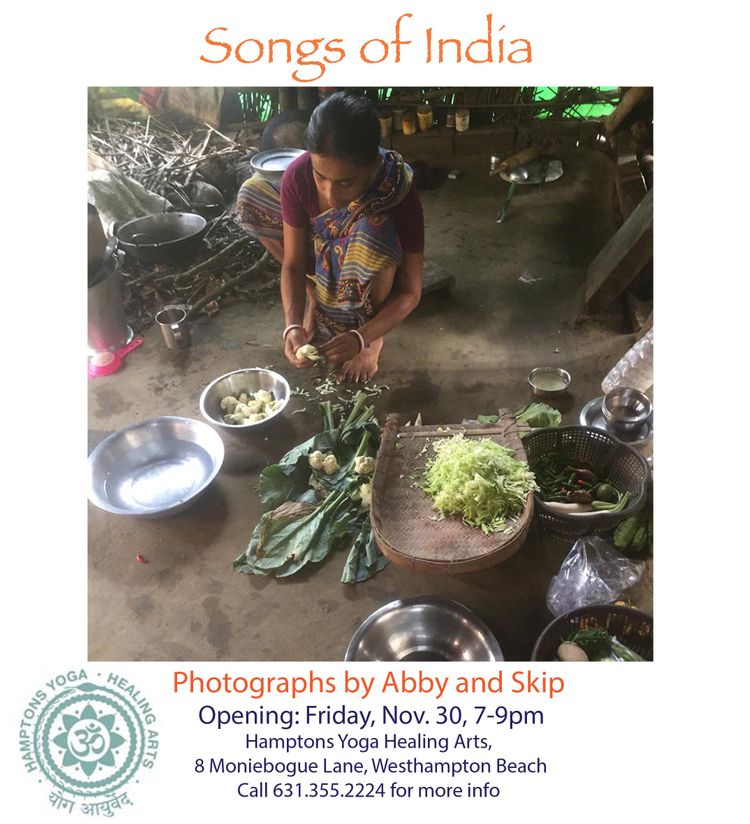 ART ATRIUM
Gallery at the Yoga Studio Atrium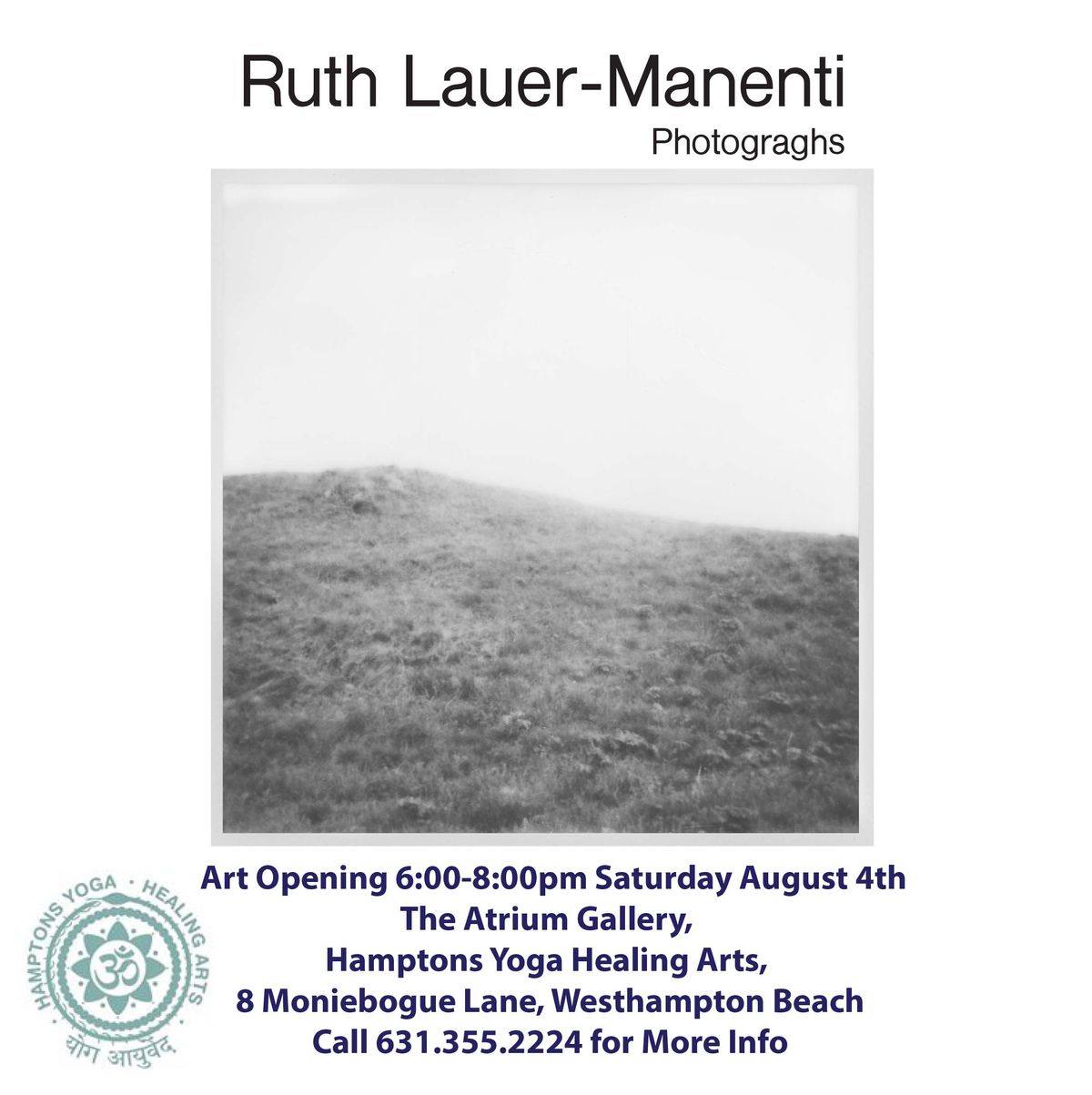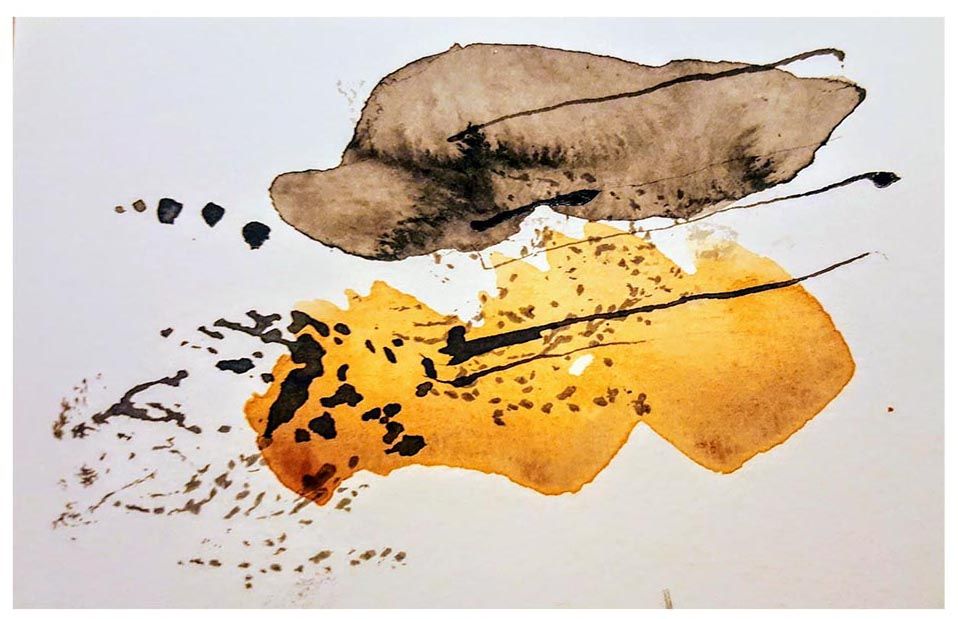 The Simplicity of Bare Knowing
Art Works by Nina Thorne
The Simplicity of Bare Knowing art works are inspired by fleeting impressions of the Hampton's coastal landscapes during the winter months. The term Bare Knowing can be understood as a form of alert, yet equanimous observation that identifies the moment of initial sensory contact with an object without naming or conceptualizing the experience. Bare Knowing is practiced in meditation and fosters a gentle moment-to-moment awareness of what is experienced without the presence of a defined or judging self. Drawing these pictures was an attempt to depict this initial pre-conceptual awareness.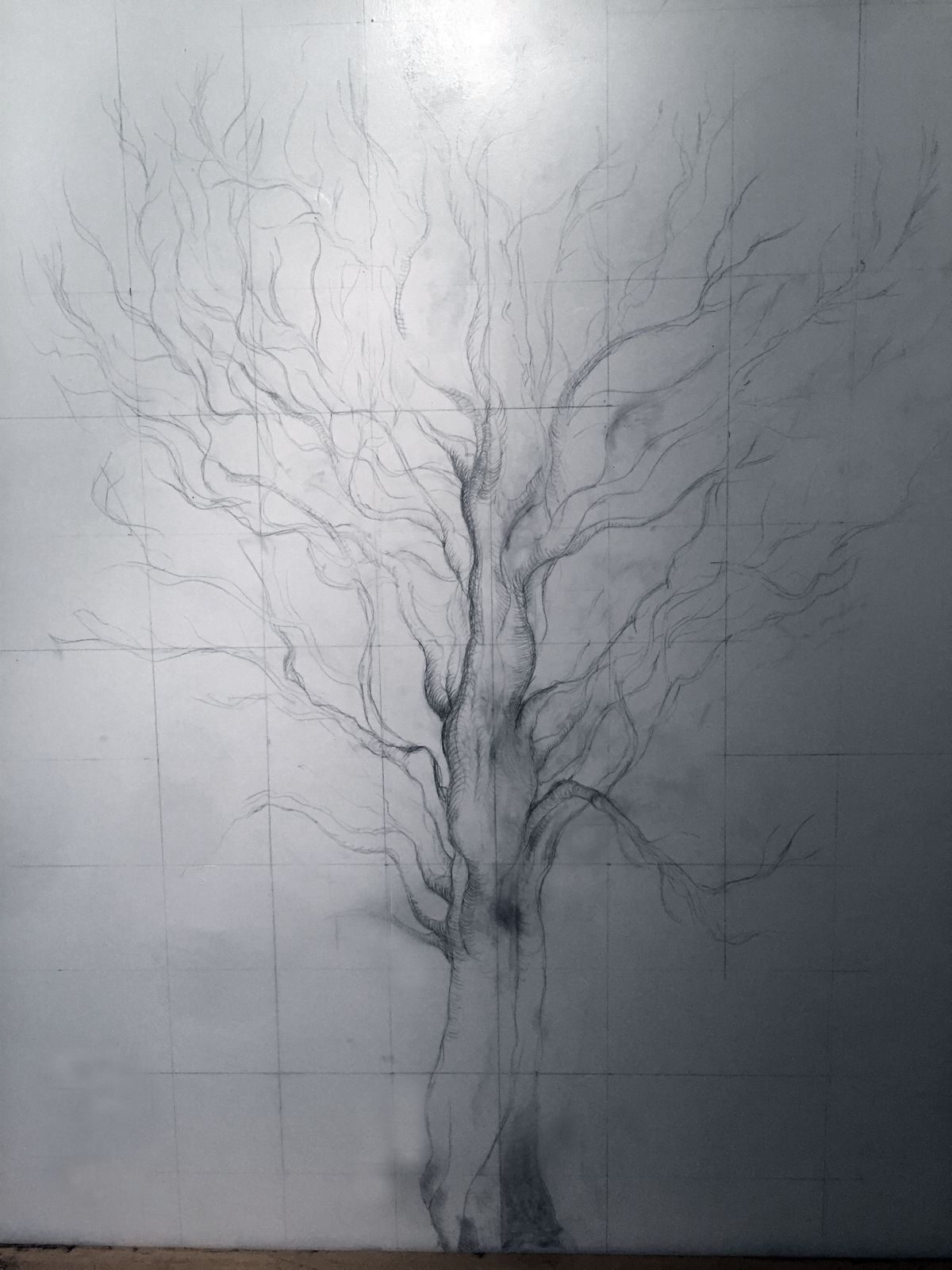 Journey of the Untamed Eye
Oil Paintings by Edward Batcheller
Homage to the Heart
Oil Paintings by Edward Batcheller
Daphne Shuttleworth
"Bird Mystery" Silver leaf and collage elements on paper.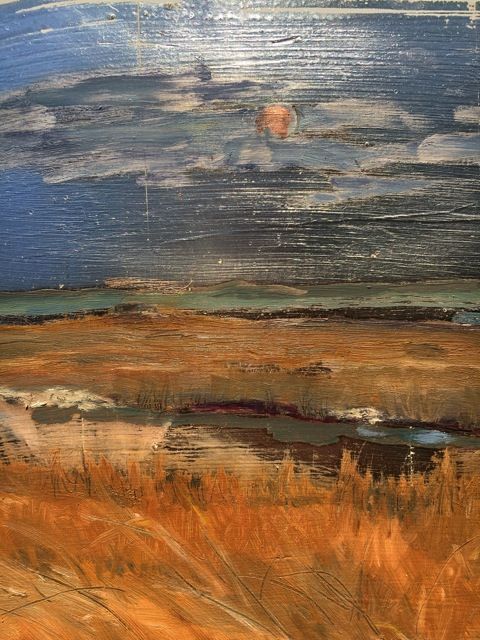 Daphne Shuttleworth
"Moon Over Marsh" Paint and silver leaf on board.